Online dating is taking over our lives and most of us are very comfortable with this. People are virtually hooked up on several online dating websites, jumping from one tree to another like a monkey, in search of some juicy bananas. They feel to realize that online dating comes with some protocol. As they say, the first impression is the best impression. So, now if you want to create that perfect impression to a girl on an online dating website, then you need to stop making these online dating mistakes and start doing certain things.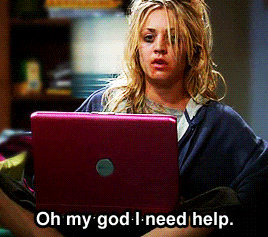 Have you ever been involved in online dating? If you have, take a look at these online dating mistakes people do, and try to avoid them.
Also read: Dating Sarcastic People Is a Lot of Fun! See These Comic Strips
1. Stop being debatable
A study has shown that solo profile pictures receive 53 % text messages, more than group photos. So, next time before uploading a picture with your friends, think twice, because this only confuses the girl who wishes to take a chance with you, and then God forbid she doesn't hit upon one of your friends, and you may be sitting there in self-pity 'poor me'
2. Stop writing your life history
Don't try to write an autobiography, because it's boring. She's not interested in how many women you dated and how famous you were in school. She just needs to know enough about you which will make her think about you, so don't overshare. Women just love mysteries.